Bringing your best face forward.
With the belief that everyone can look their best, Joyce focus on creating makeup looks that enhances the natural features of her clients, with the ultimate aim of empowering her clients to look good and feel good.
Trained in both soft Korean and Japanese bridal looks
Experienced in bold and striking stage and fashion shoot looks
Trained in double eyelid adjustment for single or uneven eyelids
Generously shares skincare and makeup knowledge with clients
Your hair is your crowning glory.
From intricate braids to effortless-looking curls and waves, you can leave your updo to Joyce's good hands. Based on your occasion, outfit and your features, let's design hairstyles that brings out your personal style.
Trained by top Bridal Japanese hair designers from Tokyo
Well-versed in both vintage era and modern IG-inspired hairdos
Able to customise preserved floral hair accessories for brides
Seasoned professional that often runs hairstyling classes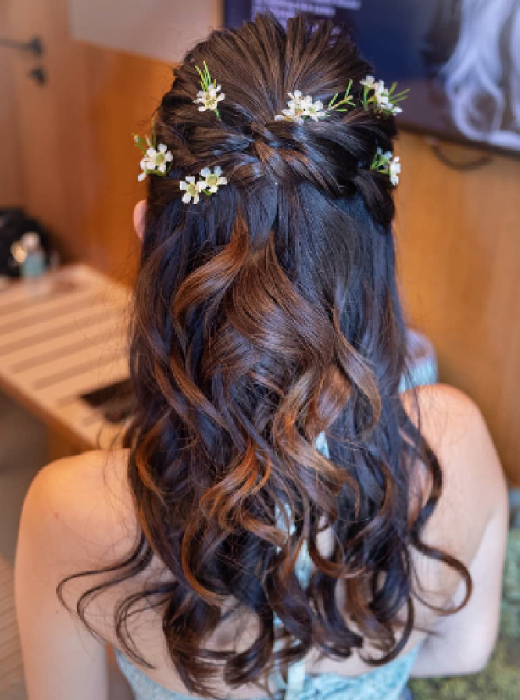 Keep that inner child alive.